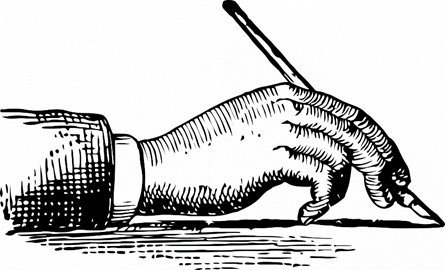 The three areas of book industry harassment that smother free speech:
Author intimidation. This is very common in the young adult community and towards authors that seek to portray minorities. Usually this is done on social media and targets potential books that don't have the "correct" perspective. The harassment can just be hurtful comments or it can be done by "review bombing" (lots of low ratings) on Goodreds.com which is used by many (including publishers) when they consider the prospects of a book. In 2021 Elin Hilderbrand and Casey McQuiston both removed material from books to satisfy social media complainers. One of my local authors has also had this happen so it is not a rarity. And the practice has now expanded into children's books, general fiction, and history books.
Publisher restrictions. Publishers are being boycotted by others in the industry if they publish "unacceptable" content. They already have special imprints for controversial topics but are still being pressured to completely back away from unacceptable projects. Following the 2020 election hundreds of editors, publicists, and other publishing employees signed a document stating they would refuse to work on any book authored by anyone associated with President Trump. Also in 2020, a science fiction story was pulled from the online magazine Clarkesworld due to online vitriol towards the author. This vitriol was from the "trans community" towards the trans author about a trans story. Publishers now look at possible backlash when they consider any book. This shuts out all kinds of voices in America.
Bookseller control. Finally, the books that are offered to the public by bookstores are being influenced by efforts to keep certain books out of the public view. Amazon regularly refuses to sell certain books though it usually backfires due to the ensuing publicity. I actually don't have too much of a problem with this since Amazon is a private company and can do what it wants. And since this behavior results in more animosity towards Amazon, maybe they will learn that being open-minded is a better business strategy. Unfortunately, many bookstores feel they must participate in shutting down certain voices. This does not bother me when it is done by individual stores, they are free to promote any store culture they want. The problem arises when the associations, distributors, reading influencers, and others work to discourage bookstores from carrying certain books. I constantly hear that I should not carry certain books. It is accepted in the book industry that we should tell each other what we should not carry. Mostly I am able to ignore this but I have had people cover up books in my store which just makes more work for my staff. At the same time I have had customers request books simply because someone else is complaining about it. I like that and even carry books specifically because there is an effort to restrict it.
A problem I do have is my online store. I use a wonderful service, bookshop.org, because I don't have the expertise to manage that. They connect directly with my distributor, so it is just like ordering from Amazon. So, I have a nice online store and get a good commission. But they will not allow me to sell Irreversible Damage by Abigail Shrier or Unmasked by Andy Ngo. I have complained and am looking at other options, but it is discouraging when someone is actively preventing me from selling a book. I'll let you know how my efforts to promote freedom of expression there progresses.
Always in pursuit of intriguing books,
Dale