Are you interested in having us carry your book?
Just send us a free copy, and we will take a look. If it is a good fit for the store, we will put it on the shelves and order more when it sells. Let us know the details of ordering.  When we purchase directly from the author, we pay 50% of the book's retail price (which is set by the author).
Contact:
Dale Adams
153 S. Main Street #120
Boerne, TX 78006
Are you interested in having a book signing?
Book signings are held on Saturdays from 1:00 – 3:00 pm.
Books that are sold during a signing are different than books carried in the store. Authors are responsible for bringing the extra books to the signing and will be paid 75% of the total sales during the signing. If authors have their own point of sale, 100% of the sales can be kept. Authors will be asked to provide the following: author photo & short bio, a book photo & summary, and an event flyer to display in the store. If you are interested in a book signing, please contact Tracy Tully at events@theboernebookshop.com.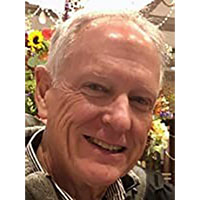 David Martin Anderson is an American novelist, entrepreneur, and community activist. In 1997, after selling his second startup long distance telecommunications company, he began his writing journey. Writing, for David, is a learning process limited only by one's imagination. Best known for his popular historical fiction novels, his books, The Last Good Horse and Beauty Butte, were named finalists for the coveted Faulkner-Wisdom awards. David lives in the Texas Hill Country with his wife, Mary.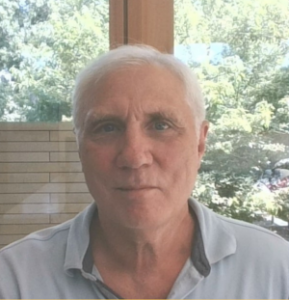 Steve Burney
Approaching the age of fifty, Steve risked everything to open a family-run barbecue restaurant. He had never previously owned a business and had absolutely no experience with how to do it. After a six-month wild ride of improbable meetings and lucky occurrences Burney Brothers BBQ had its grand opening. It eventually grew to three locations during a sixteen year run between 2004 and 2020.
Before that he was a bartender and manager at a downtown Seattle hotel for seventeen years. Originally from Texas, he grew up in New Braunfels and left at the age of nineteen to become a professional actor in New York for over ten years. He is now retired and living with his wife Leni in Bulverde.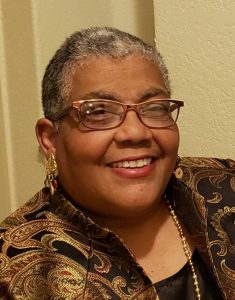 LaShaundra Caesar
LaShaundra Caesar enjoys writing and speaking about financial concerns and issues that keep over 70% of Americans living paycheck to paycheck. "When 40 Acres and a Mule Won't Do"- Retirement is Not an Age, but a Financial Number has been a book in her heart and soul for over six years. This book is being translated into Spanish and should be out in the next 3 months. The author's next book will be geared towards investing and retirement solutions.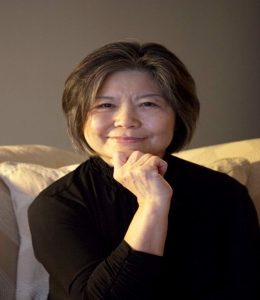 Wondra Chang was born in South Korea and has lived in the U.S. since 1970. Her writing discipline began at age ten, writing five short stories a day under the tutelage of a writing teacher. She won first place in a province-wide in-person writing competition. She studied journalism at Ewha Womans Univeristy in Seoul, Korea. She currently lives in San Antonio, Texas, with her husband, Bernard Rauch.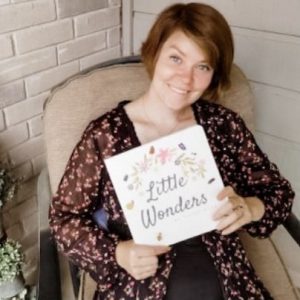 Saige Diaz
Saige lives in Texas with her husband and two kids. Her love of nature and Jesus inspired her to create this book. When she is not exploring nature with her family and raising her kids, she works as a social worker and runs her own wedding floral business.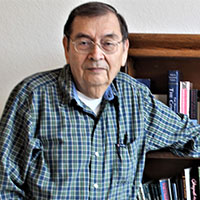 Gil Dominguez
A San Antonian born and reared, Gil served in the Army from 1967 to 1970, which included an assignment in Vietnam. He graduated from John F. Kennedy High School in the Edgewood Independent School District and holds a B.A in journalism and an M. Ed. in government and English, both from Texas State University-San Marcos, and an M.S. in counseling from Texas A&M University-San Antonio.  Gil worked for more than 30 years as a Department of Defense writer, editor, and public-affairs specialist. While employed with the Air Force he was selected to attend the Joint Course in Communication at the University of Oklahoma, Norman, completing the training as Honor Graduate – the first civilian in the first 30 years of the program to receive that distinction.  In addition to his federal employment, Gil has also taught government, English composition, and technical writing as an adjunct instructor with community colleges in town. He lives in San Antonio with his wife, Rosemarie.  If you wish more information on This Used to Be San Antonio, would like to host a presentation or book-signing, or conduct an interview with Gil, please contact him directly. Email him at gdominguez10@satx.rr.com or call him at 210-497-0949 (home) or 210-712-0056 (cellphone).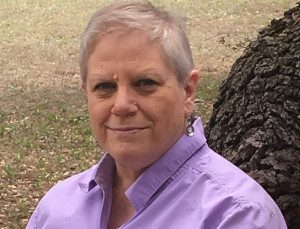 Toni Draper
Toni Draper was born and lived most of her life in the Mid-Atlantic state of Maryland. These days, home is a cozy casita on a two-acre sprawl that she shares with her wife and their current pack of perros: Kona, Juneau, Tucker, and Ellie, deep in the heart of Texas. Over the years, she has rescued a number of senior and special needs underdogs and immortalizes them via nods on her pages. A Spanish Teacher, the language siempre seems to find its way into her writing. Her debut novel, WILDFIRE, was published in July 2021. Her forthcoming mystery will be published in spring 2022.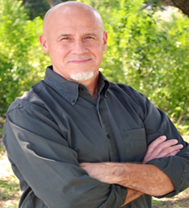 Kevin Durio
Kevin Durio is the founder of Urban Defense Training, a training & certification organization that trains police & military personnel in fitness, fighting, & first-aid. With 25 years of personal trainer experience and 45 years of martial arts training, Kevin continues to do fitness trainings and making speaking appearances. He lives in Boerne, TX.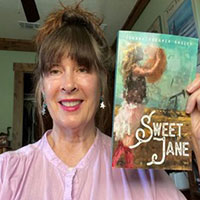 Retired from a career in nursing, Joanne devotes her time to writing fiction. She lives in the Texas Hill Country on a small ranch with her husband and three rescue terriers. Don't miss her upcoming novel, Just One Look, coming June 24, 2021.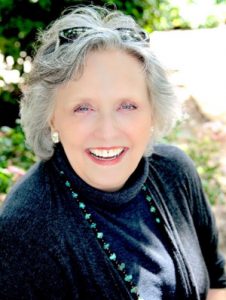 Dixie L. Evatt
Evatt is a former Texas journalist living in Austin. Her new book is Bloodlines & Fencelines. She also co-authored two previous mysteries under the pen name, Meredith Lee.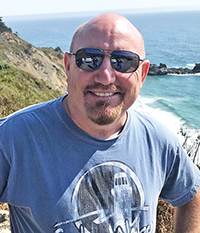 Patrick Flenniken
Patrick Flenniken grew up in Los Angeles and has spent 30 years as a public high school teacher in San Antonio. He currently teaches Political Science at the college level. He is married to his wife Marina and resides in Boerne Texas.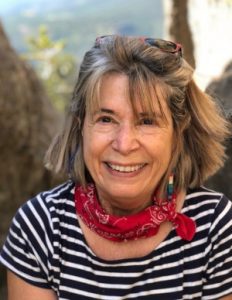 Helen Foster
Helen Currie Foster is an attorney living in Dripping Springs with her husband and burros where she writes her mystery series. Her newest book is Ghost Daughter.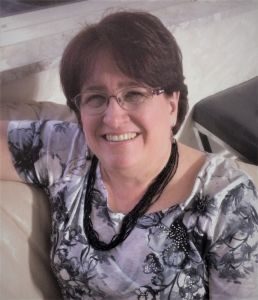 D.J. Fronimos
Debra J. (D.J.) Fronimos shares a five-acre ranch in central Texas with her partner and co-author, Elke, two horses, and a spoiled blue heeler mix. When not writing, she works as an ultrasound technologist, and in her spare time sings in a women's chorus that has won medals in annual regional competitions. She has a passion for traveling, especially road trips, and indulges it as often as possible, but hasn't found a way to drive to Europe yet. Besides lesbian romance, D.J. has dabbled in travel essays, poetry, songwriting, and received an award for a professional medical paper.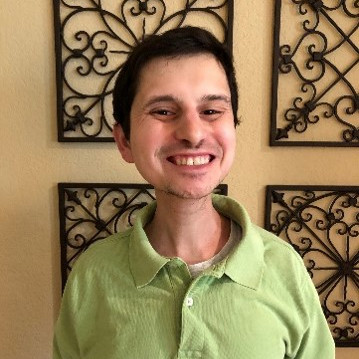 Mark Giardinelli
Mark Giardinelli is a 2012 graduate of Concordia University Texas where he got a degree in Communications. He is a year-round volunteer on the team for Operation Christmas Child as a Prayer Mobilizer. Operation Christmas Child sends shoeboxes from the West to children around the world and introduces them to Jesus in that way. Mark likes to run and read, but his greatest passion is to know Jesus and tell others about Him, especially children.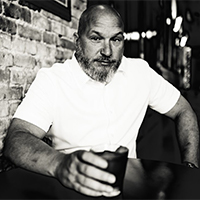 B.K. Greenwood
B.K. Greenwood lives in Austin, Texas, with his wife and wolfpack of 4 rescue dogs. He loves to travel and has incorporated his experiences into his writing. B.K. enjoys works of fiction and nonfiction, with a heavy emphasis on history, adventure, and classics. His passion for history is on display in his debut novel, The Last Roman: Exile.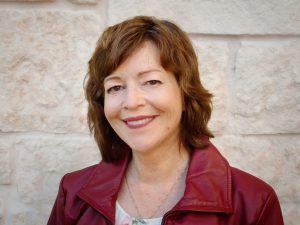 Geri Guadagno
In 2003, Geraldine Guadagno, aka Geri, left a finance career on a leaden (not golden) parachute to pursue her childhood dream of writing. She made a happy landing, especially after moving with her family to the Texas Hill Country, a place to which God had seemed to call them. God had plans for Geri's writing career, too and she made it her mission to write what he inspires, stories with HEART: those that Help, Encourage, Amuse, Reach and Teach children and adults. A mild-mannered prose writer by day, Geri can also be a fierce poetry writer by night.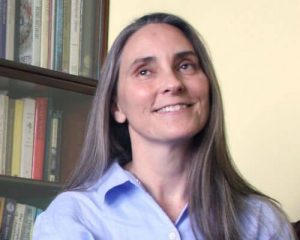 Mary Hill
Mary Lynne Gasaway Hill, Ph.D., FRSA, is a wife, mother, and poet, as well as a professor in the Department of English Literature and Language at St. Mary's University, for which she also serves as the graduate program director. A recipient of numerous teaching and service awards, she is the author of three previous books and a range of scholarly and feature articles. Locally, nationally, and internationally, she has presented research on language, power, and peace and has facilitated retreats and workshops on story, service, and forgiveness. Her course repertoire includes Narrative Theory, featuring an evening of student storytelling, and Writing to Change the World, featuring student outreach on contemporary issues. She has studied in Great Britain, Israel, and Jordan, and has led study abroad trips to London and Northern Ireland. She is the recipient of a United States Institute of Peace grant, the Edward and Linda Speed Peace and Justice Fellowship and is a Fellow of the Royal Society of Arts (RSA). She and her family live in San Antonio, Texas, in the company of the deer, foxes, red tail hawks, caracaras, and Texas barn owls, with whom they share a patch of Earth.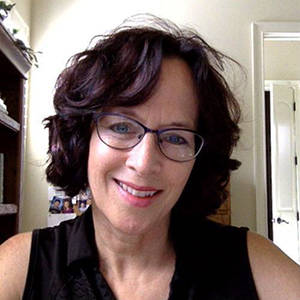 Born and raised in California, Kady Hinojosa always loved creative writing. However, she took a logic track in college and studied Computer Science. She met her husband, Jose (an Army Aviator), in Washington DC while on active duty in the Navy. After many years of travel, they now live in the Texas Hill Country near kids and grandkids.
The bulk of her career was spent working as a Business Analyst/Quality Assurance expert for financial, and other, websites. After retiring, she returned to her love of writing and wove her IT experience into her debut novel, #HuntedLives.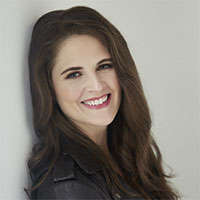 HK Jacobs grew up in a small town in southeast Texas and graduated from Baylor College of Medicine. As she advanced in her medical training, she moved farther and farther away from home—soaring on newfound wings but firmly grounded in her roots. Over the last decade, she has traveled the globe to provide medical care and education for developing pediatric ICU's in low-middle income countries, an investment that is her life's passion. She currently resides in Texas where she continues to balance the many roles in her life—mother, physician, humanitarian, dreamer, and now author.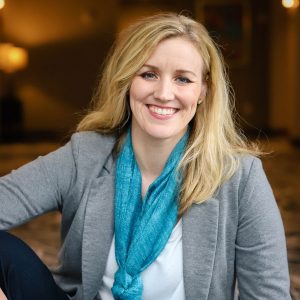 Sarah Keeling
Sarah helps busy families connect deeply with God. She loves Jesus and her family, especially her husband and two boys.
Sarah has a background in counseling, loves teaching moms and kids how to pray the Psalms, and is passionate about helping people around the world know Jesus. She is the author of Psalm Prayers for Kids and Psalm Prayers for the Nations, and she hosts a family-friendly prayer podcast called Hearts at Rest with Sarah Keeling.
https://www.instagram.com/_sarahkeeling_/
https://www.facebook.com/sarahkeeling.author/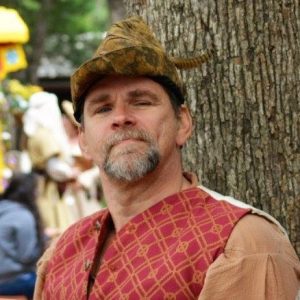 J.R. Knoll
J. R. Knoll is a novelist from the little town of Blanco in the Texas Hill Country where he went to high school and played football for the Blanco Panthers. Later, he served on the Blanco Volunteer Fire Department, the United States Air Force, and is now employed at The Home Depot in Dripping Springs. He lives in the house his grandfather built with his wife, Tami, and three of their boys and three dogs. He enjoys quiet afternoons by the Blanco River on the weekends, or unleashing a little chaos and mayhem with the guys. Writing has been his passion since childhood and Knoll has recently released his twentieth book, the ninth in his fantasy series.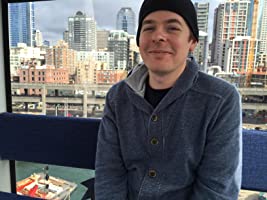 Caleb Krause

Caleb Krause lives in the scenic Hill Country of Texas with his wonderful wife and two beautiful children. Follow CalebKrauseWrites on Instagram for extra content, updates, and illustrations.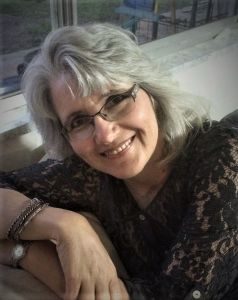 Elke Lakey
Elke Lakey, born and raised in the Bavarian town of Augsburg, indulges her lifelong passion for horses by riding with the Tejas Rodeo Rough Riders, an award-winning precision drill team. Growing up her interests were horses, reading and making up stories, and medicine, not necessarily in that order, and she now works in the lab as a medical technologist. Elke has written play reviews and articles for two German fan magazines, and has published fan fiction in both magazines and anthologies. She now vastly enjoys creating lesbian fiction with her partner.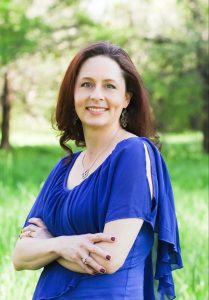 Makenna Lee
Makenna Lee is an award-winning romance author living in the Texas Hill Country with her real-life hero and their two children, one of whom has Down syndrome and inspired her first Harlequin book. She writes heartwarming contemporary romance that celebrates real life challenges and the power of love and acceptance. She has been known to make people both laugh and cry in the same book. Makenna is often drinking coffee with a cat on her lap while writing, reading, or plotting a new story. Her wish is to write books that touch your heart, making you feel, think, and dream.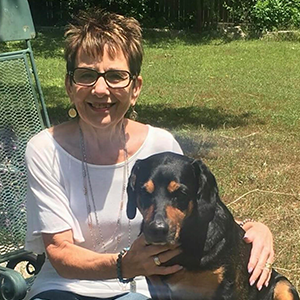 Sandy Loker
Sandy Loker resides in San Antonio, Texas, with her loving husband, Loren, and her beloved dog, Wally.  She has four grown children, 2 grandchildren and 3 great grandchildren.  Her first book "Can I Sniff My Way to Heaven?", helps to lead children to the Lord using actual dogs, Wally and Snipey, as her characters.  Mrs. Loker is a Hospice nurse by profession, which inspired her second book, "Snipets From Heaven".  In this book, Wally and Snipey use memories and other experiences to help children cope with loss and grief.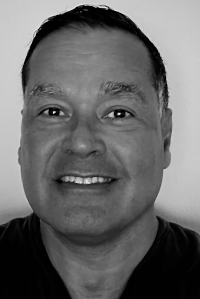 Armando Maldonado
Armando Maldonado started his 23 year career as a ballet dancer working with world class artists such as Fernando Bujones, Melissa Haden, James Canfield and many others. He danced with the Pacific Northwest Ballet, Oregon Ballet Theatre, and English National Ballet, and became the Artistic and Executive Director of the American National Ballet. He received a number of accolades during his tenure, one of which was a letter from President George W. Bush and First Lady Laura Bush. After retiring from the arts, Armando decided to get his undergrad and subsequently his masters in finance and begin an entirely new career in finance for a bio-tech giant as the merger and acquisitions manager of valuation and risk assessment. After witnessing the horrific violence of the 2020 riots, Armando decided to become more politically and socially involved with his community which had a direct impact on his decision to become an expert on the driving forces of the violent social movement under the guise of "Social Justice". He is very excited to help educate and assist others in understand the threat and dangers of this violent movement as well as prepare on how to combat the threat with information for better decision making.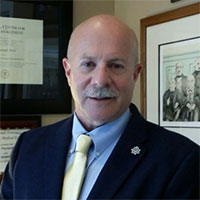 Dr. Martinelli is a retired San Jose, CA police detective, a nationally renowned forensic criminologist and death investigator who leads the nation's only multidisciplinary Forensic Death Investigations Team. Ron enjoyed an exciting and diverse career in law enforcement and remains active as a much sought-after expert in the legal, forensic and law enforcement communities. Ron and his wife Linda reside on a ranch in the Texas Hill Country, where they raise champion bucking bulls for competition in the Professional Bull Riders circuit. The couple frequently travel the world for work and pleasure. Ron is a prolific writer and a popular author in the law enforcement and forensic community.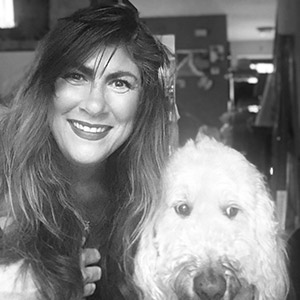 Sheila Mayo
Sheila Mayo is a native Texas who lives with her Goldendoodle, Helios, and is the proud mother of two children. When Sheila is not writing for young children, you will find her working as VP of a company, playing with her sweet pup, donating to causes dear to her heart for children and nature conservation, painting murals, and -her favorite- spending time with her now adult children and their families, cooking together and sharing a great meal.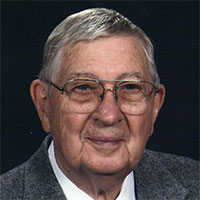 Ed Mergele, a sixth generation Texan, has lived in Kendall County, Texas with his wife, Mary Lou, for over 50 years. He majored in history at the University of Texas and was a staff writer for the first Handbook of Texas at UT. Ed proudly served his country in the U.S. Navy during World War II and the Korean War. He is a published author of many military and southwest historical books, newspaper articles, and short stories.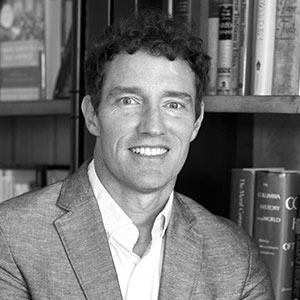 Eric Robert Morse
Eric Robert Morse is a Hoosier by birth and a Texan by the grace of God. He is the author of several books including the Amazon Bestselling theory of political economy 'Juggernaut', as well as a critique of behavioral economics 'Psychonomics', a collection of essays on the Trump years 'Tearing at the Seams', and two novels. When he is not busy attempting to make sense of a crazy world, he enjoys exploring the Texas Hill Country with his wife and two amazing daughters.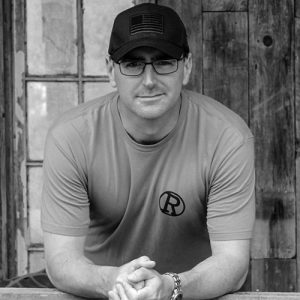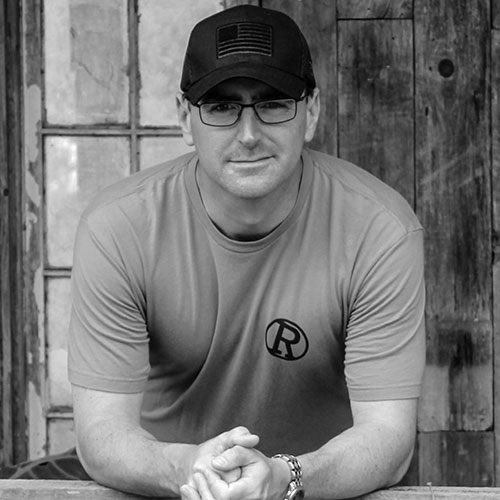 Chris Mullen
Chris Mullen is an Author from Richmond, Texas. He grew up listening to stories of the old west, imagining he was right there fighting for survival in an unforgiving time. He graduated from Texas A&M University in 1997 and began his teaching career. Enjoying over 20+ years in the classroom, both in Kindergarten and PreK, Chris' imagination and love for storytelling blossomed. Having spent a lifetime devoted to young children, Chris encouraged and guided their development of an active imagination. Because of his dedication and love for the classroom, Chris was awarded the 2019 Connie Wootton Excellence in Teaching Award presented by the Southwest Association of Episcopal Schools (SAES). His novel, Rowdy: Wild and Mean, Sharp and Keen, the first book of his Rowdy western adventure series was named WINNER in the 2020 American Fiction Awards, 2020 Best Book Finalist, and 3rd Place WINNER in the Selah Awards, all in the western category. Chris has released the next two books in the series, ~Redemption and ~Dead or Alive, with Wise Wolf Books and is currently working on the next Rowdy installment.  Follow him on Facebook & Instagram @chrismullenwrites, and Twitter @cmullenwrites, or contact him directly at chrismullenwrites@gmail.com.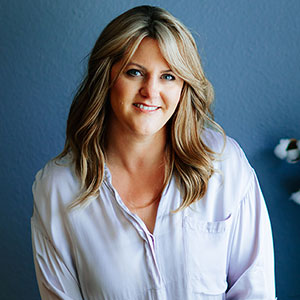 Jamie Murray
Jamie Murray is a writer as well as a CFO at the commercial construction company she owns and operates with her husband in San Antonio, Texas. Jamie became a mother at seventeen years old and went on to earn a bachelor's degree in sociology and a master's degree in Women's Studies at Texas Woman's University in North Texas. Before becoming an entrepreneur and author, Jamie was a high school English teacher for many years. Now, she spends her days juggling the demands of running a family and a company while building a brand centered around saying out loud what blended families all over the world are managing in silence.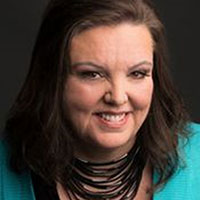 A seventh generation Texan, Jolene's life, much like her stories, is filled with family, faith, and all of life's wonderful messiness. She teaches art in downtown San Antonio and enjoys living in the Texas Hill Country.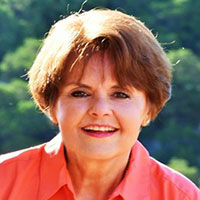 Phyllis Clark Nichols and her husband, Bill, make their home in Boerne, TX. They enjoy the arts, traveling, reading, writing, and spending time with interesting people. Phyllis grew up studying music and reading books. She helped to found KALEIDOSCOPE Network, Inc., a national cable television network featuring health and disability programming. Phyllis has also been a recording and concert artist appearing for state conventions, conferences, civic groups, and churches. She now spends her time writing, serving her church, doing short-term missions, and serving on numerous boards and advisory boards.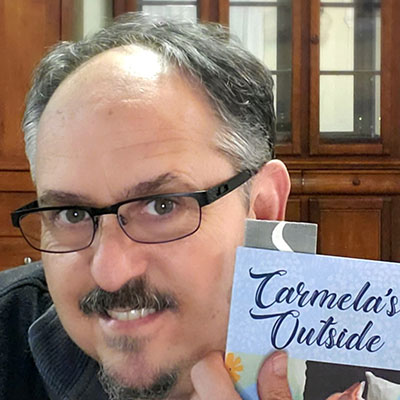 Earnest Painter
Earnest Painter is the son of a librarian, and, when not at his day job, is a creative spirit-reading writing, drawing, and painting. Earnest grew up in Boerne (Earnie from Boerne), and he now makes his home in Elgin, Texas with his partner and their profusion of cats.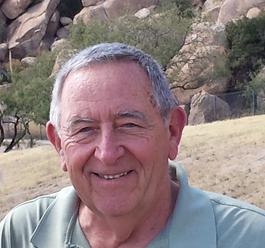 John C. Payne
John C. Payne was born in Chicago but moved to Wisconsin as a youth. He entered the U.S. Army in 1959 after completing an ROTC Program in college. John served with units in Long Binh, Qui Nhon, and DaNang during the Vietnam War. He has owned a small vending machine business and a special-purpose communications company, and became Vice-President of a national bank. He also spent several years in the field of health care administration, and holds a B.S. degree from St. Norbert College in DePere, WI and a Master's in Public Health Administration from the University of Michigan, Ann Arbor, MI. He loves to write and teach. John was an adjunct professor in health care and business at several universities in Wisconsin and Texas. He's published several books, mostly mysteries and one in the sci-fi genre.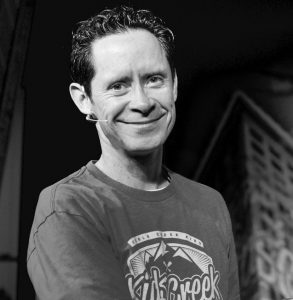 Beto Pena
Beto Pena is a former Navy Helicopter Rescue swimmer and National High School and Collegiate Speaker. He lives in Boerne with his princess wife and teenage son. They have been involved in church ministry for over 20 years and loves helping people discover who they are in Christ. This led to writing the book series "Designed to Be You." The 3rd book of 9, which introduces a relationship with Jesus is coming soon!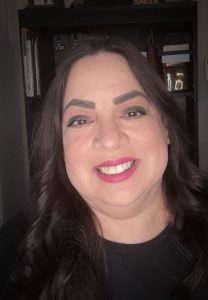 Cheryl Peña
Cheryl Peña was born in San Antonio, Texas to a Hispanic-American father and British-American mother. She developed an early interest in art and language, winning first place in the National Language Arts Olympiad when she was eleven years old. She studied art and photography at the University of Texas – San Antonio, graduating with honors in 2000. Upon the death of her twin sister in 2014, she decided to write professionally in her sister's honor. Her first novella, a suspense thriller titled The House of Wynne Lift, was published in 2021 and won the Literary Titan Gold Book Award.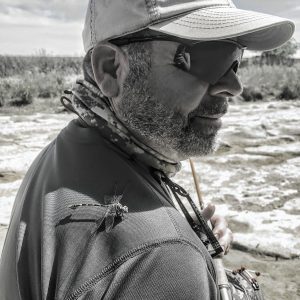 Steve Ramirez
Steve is an outdoor and conservation author who lives and writes in the Texas Hill Country. An avid fly fisherman and certified Texas Master Naturalist, Steve is passionately involved in promoting the preservation and conservation of the rivers, canyons, forests, and grasslands of his beloved Texas Hill Country. He is an avid hiker and world adventure traveler who has explored four continents, but who always seems to return home to the spring fed Hill Country streams of Texas.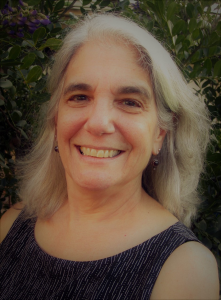 Eva Silverfine
From living above her parents' hardware store in Brooklyn to living a mile down a gravel road in semi-rural Texas with her husband, two sons, and the local wildlife, Eva Silverfine has explored a variety of urban to rural landscapes. On that journey, she earned two degrees in the environmental sciences, worked in a research lab, and eventually retooled as a copyeditor. She freelances for several academic presses and writes personal narrative and fiction in the in-between spaces. Her short fiction has appeared in a variety of journals, and she has published a collection of essays, Elastic Walls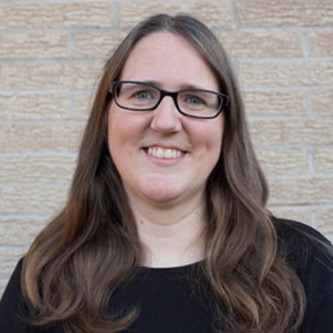 Melanie Snitker is a USA Today bestselling author who writes contemporary inspirational and sweet romance stories focused on faith, love, and family. She has enjoyed writing fiction for as long as she can remember. Melanie lives in Texas with her husband and two children, who keep their lives full of adventure.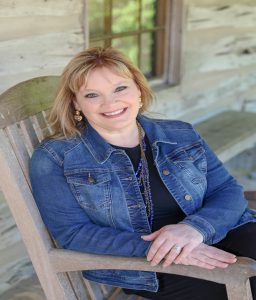 Sasha Summers
USA Today Best-Selling Author Sasha Summers grew up surrounded by books. Her passions have always been storytelling, romance and travel–passions she uses when writing. Now a best-selling and award winning-author, Sasha continues to fall a little in love with each hero she writes. From easy-on-the-eyes cowboy, sexy alpha-male werewolves, to heroes of truly mythic proportions, she believes that everyone should have their happy ending–in fiction and real life.
Sasha lives in the suburbs of the Texas Hill country with her amazing and supportive family. She looks forward to hearing from fans and hopes you'll visit her on social media.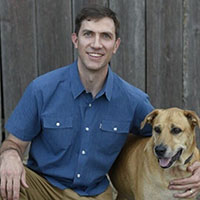 Kevin Thompson
Kevin Thompson lives in the Texas hill country with his wife, Sarah, and their five school-aged kids. He formerly served as chief of staff for Texas Representative Dan Branch and has spent the last ten years writing a regular column in his local paper. He studied communication and ministry at Abilene Christian University before completing an MBA at The University of Texas at Austin. Thompson is now in commercial lending. He and Sarah have roots in Tennessee, but, like volunteers before them, they now fight for freedom in Texas.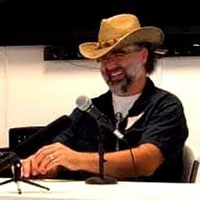 Jason M Waltz reads, writes, edits, publishes, and promotes heroic storytelling. Jason believes in being inspired by heroes and in inspiring others through sharing heroes in writing, especially with our youth and potential leaders. He has published numerous heroes at Rogue Blades Entertainment (RBE), and he is honored to further explore the concept of heroics through the nonprofit Rogue Blades Foundation (RBF). Jason is also an experienced facilitator of writing and publishing advice through public presentations at libraries, schools, writing camps, and other venues in programs, seminars, writing clubs, and extracurricular activities covering most forms of storytelling.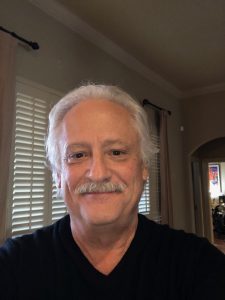 William Whitney
William Whitney has self-published three historical fiction novels on Amazon and is working on a new story about 1848 German immigrants, Comanches and the Texas Rangers. He moved to the Hill Country in July 2020 from New Orleans to be closer to family. Bill retired from an expatriate career in the petroleum industry that allowed him to live and see much of the world on someone else's nickel, from the remote highlands of Papua New Guinea to Paris. He now spends his time working on his story, on his yoga mat, with hands on a piano, guitar and/or a harmonica, and with friends and family.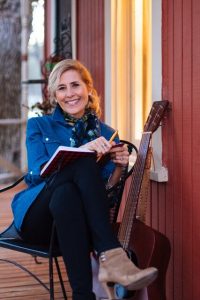 Renee' Willis
Renee' Coale Willis has a thirty-year career as a professional singer/songwriter in the country music industry. She has had songs recorded by music artists in the U.S. and abroad, and is additionally writing inspiring books with her passion, spirituality, and wit on full display. Renee' divides her professional writing time between Nashville, Tennessee, and the Texas hill country.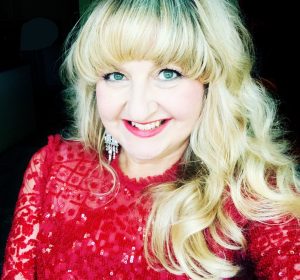 USA Today Bestselling Author Teri Wilson writes heartwarming contemporary romance with a touch of whimsy. Three of Teri's books have been adapted into Hallmark Channel Original Movies by Crown Media, including UNLEASHING MR. DARCY (plus its sequel MARRYING MR. DARCY), THE ART OF US and NORTHERN LIGHTS OF CHRISTMAS, based on her book SLEIGH BELL SWEETHEARTS. She is also a recipient of the prestigious RITA Award for excellence in romantic fiction for her novel THE BACHELOR'S BABY SURPRISE. Teri has a major weakness for crowns, cute animals and pretty dresses, and she loves ballet and Audrey Hepburn films.