Born and raised in California, Kady Hinojosa always loved creative writing. However, she took a logic track in college and studied Computer Science. She met her husband, Jose (an Army Aviator), in Washington DC while on active duty in the Navy. After many years of travel, they now live in the Texas Hill Country near kids and grandkids.
The bulk of her career was spent working as a Business Analyst/Quality Assurance expert for financial, and other, websites. After retiring, she returned to her love of writing and wove her IT experience into her debut novel, #HuntedLives.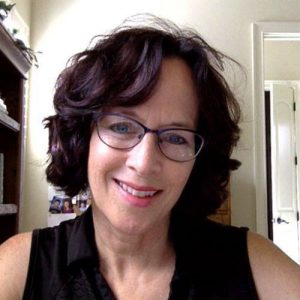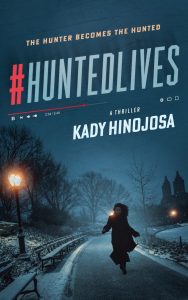 The hunter becomes the hunted.
Mali Hooper is a rebel. Defying the expectations of her wealthy parents to marry the 'right' man, she joins the FBI instead.
She may pay for that decision with her life.
Two murders, an undercover agent and a housewife.
Different cities, different weapons.
Related only by a medically-precise cut behind the ear and a calling card on the chest of each victim.
Mali delves into the case with Special Agent Jacob Black and, as the murders stack up with the same M.O., they make the chilling discovery that each murder is broadcast on social media . . . the public loves it and clamors for more!
When they discover the true reason behind the carnage, Mali begins to question her faith in humankind which is put to the ultimate test. Can she survive the pain, exhaustion, and terror she is about to face?